Scott+Sargeant are a well established seller of woodworking machinery and equipment, selling everything from small tools to grand machines since their founding in 1930. ScoSarg initially approached magic42 on a consultancy basis for their Magento site, which has since led to a full redesign and ongoing development.
Woodworking Machinery Specialists
Scott+Sargeant's previous site had seen great success in its time, however over time had begun to become cluttered and hard to navigate. magic42 worked alongside ScoSarg from a consultancy perspective, examining how real customers interacted with the site as well as extensive review of Google Analytics in order to discover where the main issues lay. Throughout this analysis, magic42 provided recommendations on aspects such as content and category structure which has seen a great increase in key metrics, and above all – sales.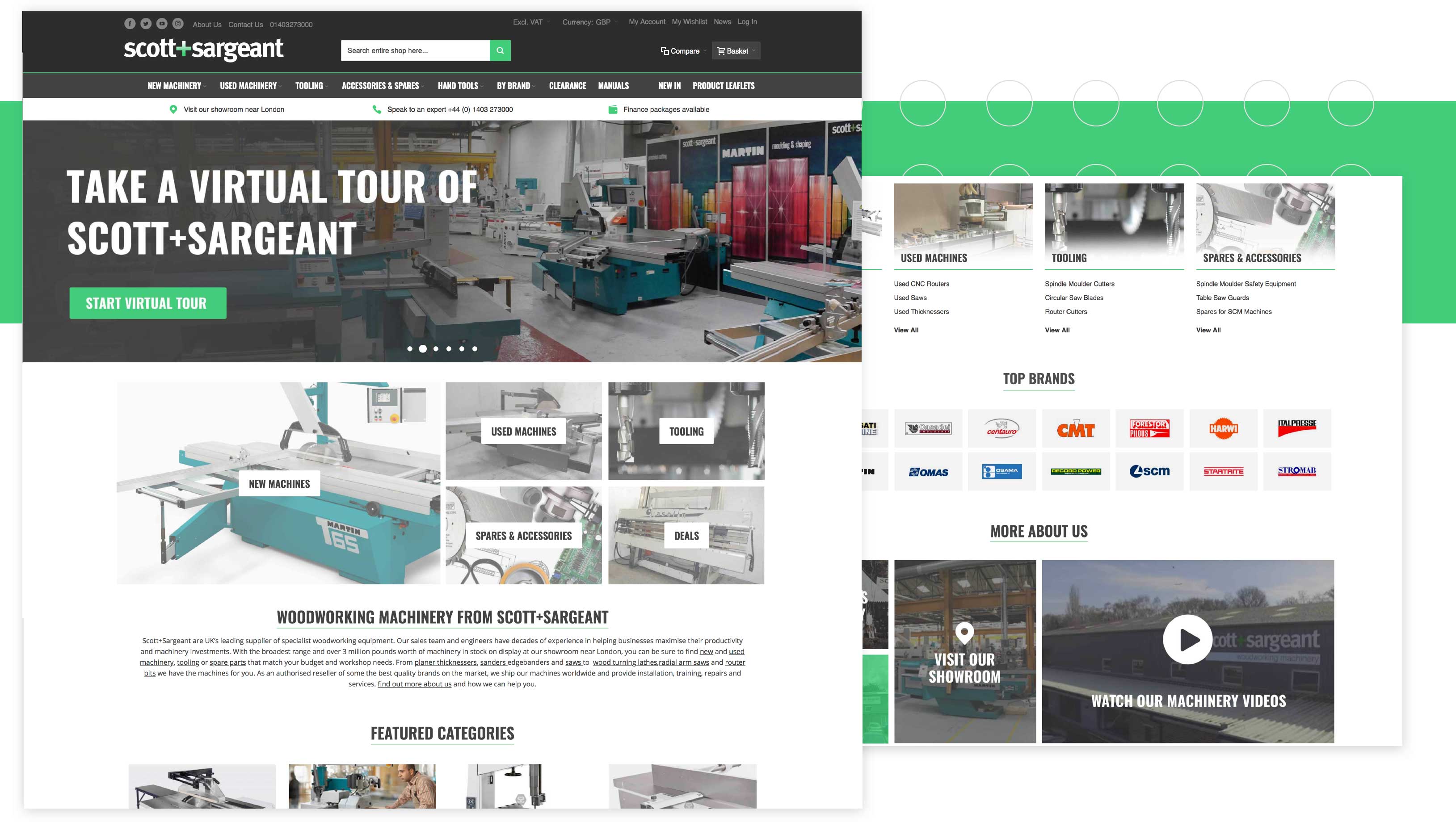 As mobile traffic continues to grow globally it was vital for each of ScoSarg's pages to be optimised for any device. Even before the redesign was started, it was clear that existing features should be enhanced for a great mobile or tablet experience. Details such as tap-to-call phone numbers or building a simple header and menu structure that allows customers to navigate the hundreds of categories were all intentional and successfully built.
Throughout the development of the website there were a number of specific features built to help improve the overall customer experience, these are some of the highlights: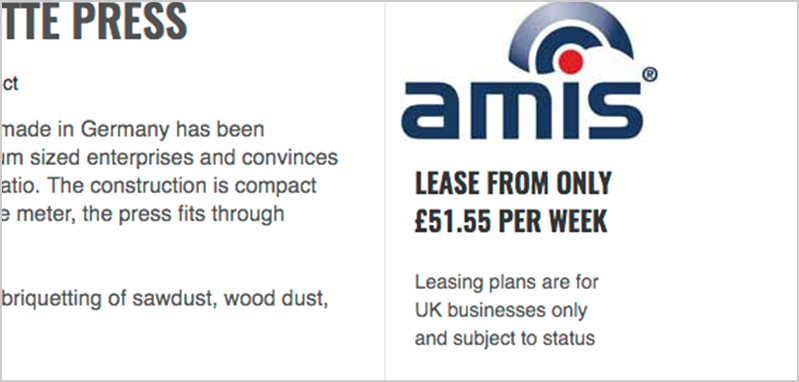 Finance package
The price of the machines sold on ScoSarg's website varied greatly, sometimes in the tens of thousands of pounds. It was important for a potential customer to quickly see a finance weekly lease price to help determine its affordability.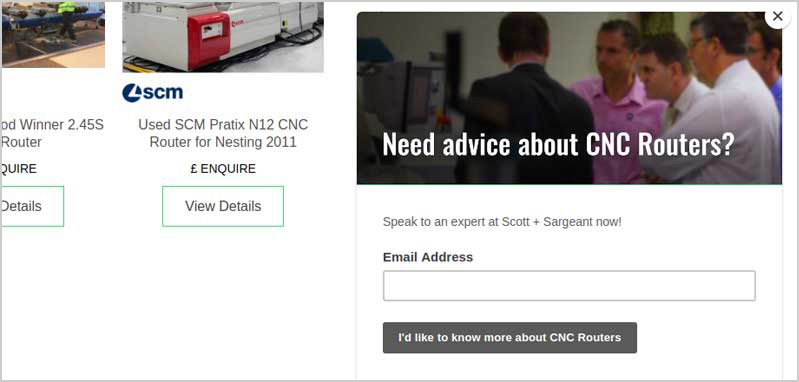 Lead generation via enquiries
Lead generation is particularly valuable as quick purchases for higher end products are rare. These included using natural user journeys such as Mailchimp newsletter email subscriptions, brochure requests and allowing customer to enquire about a specific product via the 'Request for Quote' form.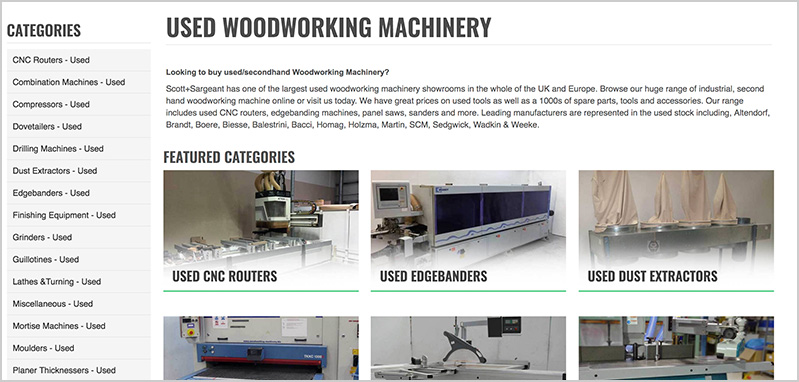 Category Landing pages
With hundreds of subcategories, having helpful and search-friendly top level category landing pages is crucial to increase conversions. In each landing page, we included links to easily speak to an expert for advice, brands links, featured categories and featured products.