With Medik8 being a luxurious and award winning advanced skincare pioneer, it was imperative that their digital Magento experience reflected their brand elegance and sophistication.
Award Winning Advanced Skincare Specialists
The experience of customers visiting the Medik8 website needed to be both practical and easy to navigate. As well as the hundreds of products on offer, there were many detailed static pages to be migrated in order to help inform the customer of the product details such as application, ingredients, company values and guides.
Beautiful & Responsive Design
Both the design and build were tackled with a mobile-first approach with a huge proportion of the traffic being from tablet and mobile devices. Many improvements were made to default behaviour of the Magento build in order to make the user journey as seamless as possible whilst keeping a beautiful look to each stage of the journey.
Medik8 wanted to ensure that the ability to scale the brand and add enhancements to the store was part of the build from day one.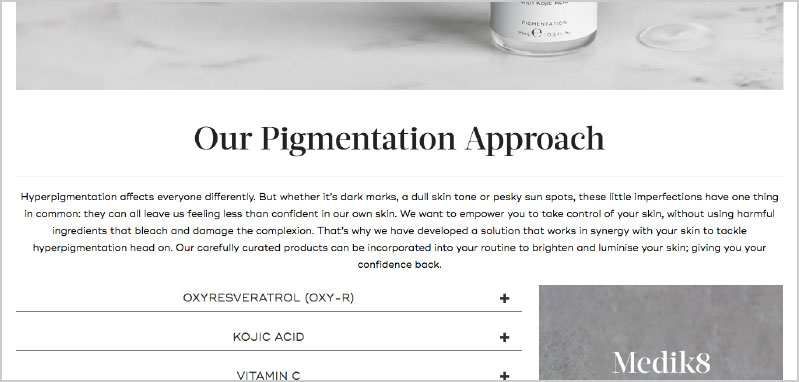 CMS Front End Builder:
The flexibility needed to build many static pages meant that having a page builder was essential. It was important that each page was consistent with colours, fonts, images, buttons and layouts.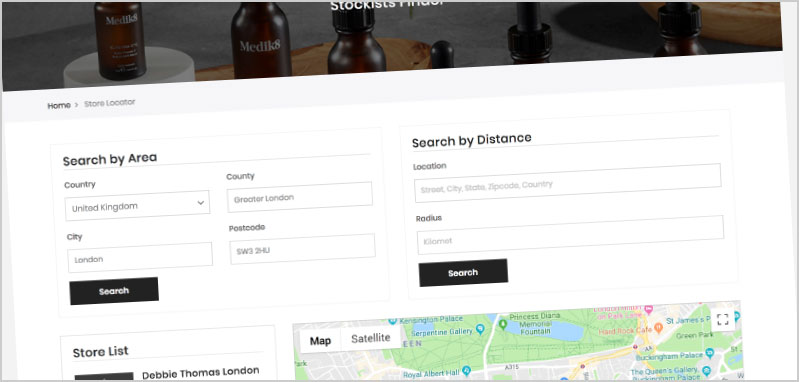 Stockists Finder
As Medik8 supply products directly to businesses around the UK allowing for customers to find a stockist near them would be of great value to them to buy the items.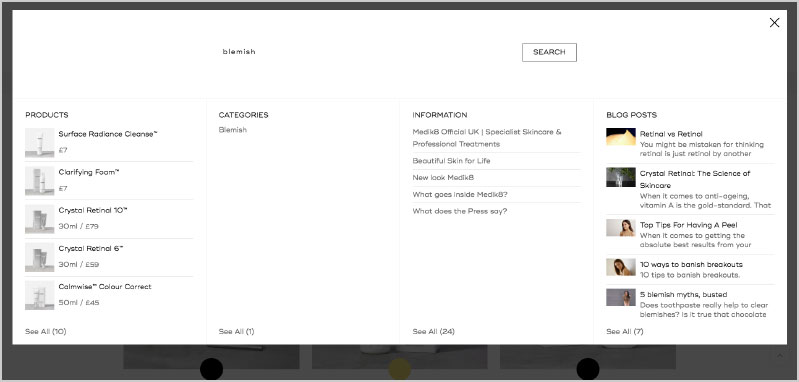 Enhanced search and checkout
Throughout the website build the experience of the user has remained the focus and ensuring that micro interactions and steps between pages are as simple and clear as possible, with the search and checkout being a highlight.