Switching Magento Developer?
Top 5 reasons that it's time to move agency
I've lost confidence in my agency's capability
Feeling like you've lost confidence in the work that's being done? Not sure you'd recommend them? Web development is complex, there's no two ways about it. So it's not surprising that agencies often end up letting down their clients, especially if they've promised a solution on a platform they don't specialise in.
Offering development solutions in Shopify, Big Commerce, WordPress & Magento means developers with broad experiences frequently don't have the qualifications and experiences to solve technical challenges
I want more innovation and ideas
"You guys are meant to be the eCommerce 
experts, you should be telling me!" Not getting suggestions or insights on how to improve things? Developers just saying "yes" and not challenging you on other solutions to your requests? An eCommerce agency should be at the cutting edge of retail, leading with qualified ideas on increasing conversion rates, growing traffic and providing operational efficiencies.
I'm not getting the professional approach I need
Feeling frustrated with missed deadlines? Over-promised and under-delivered? If the agency just doesn't seem to "get it", then it's likely time to move on or at least to explore what options there might be available.  Having a robust project methodology for delivery is the only way to get the best value for money and a quicker return on an investment.
I want better communication
Wish your agency were more local and that you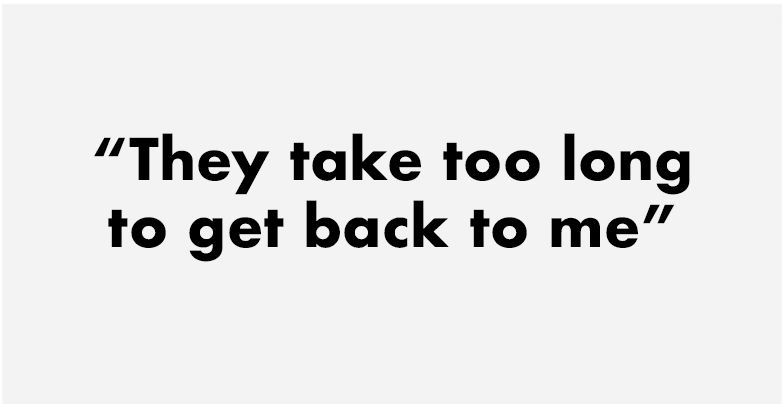 had more face-to-face contact? Want someone to talk to you in plain, straight-talking English for once? If your agency isn't available when you need them, dodging your calls and replying days after you contact them then something's amiss and your agency may not value your business as much as you'd want them too.
We've outgrown them – they aren't the right fit for us anymore
Slow progress? Missing out on commercial opportunities? Suspect they don't have a big enough team? If the development work is outsourced to freelancers or a global team and the quality of the work isn't there and not moving quick enough then it could be time to move on.
Reasons to partner with us
We're Magento Development Experts

We are Magento experts
We love Magento, it's the only platform we use. Why? Well, we believe it's the most mature eCommerce platform, with fantastic out of the box features, a huge community to support it and no vendor lock in. It's also our platform of choice for our company's own multi-million pound retail sites. Our dev-centric culture enables us to be great at Magento development, acting as an extension of your in-house technical expertise, leaving you to free focus on your business.
We're innovative
We're at the forefront of eCommerce thinking with hands on experience in running world class B2C and B2B Magento websites. With 18 years of online trading experience and countless awards we've had to be innovative to beat the competition and we'll work with you to do the same. We've a proactive team with a host of analytical tools setup to listen and respond to your customers' needs and to partner with you in building a roadmap for growth.
Tech in Birmingham is thriving, with Magic42 leading the pack with their unique experience, knowledge and capability. The actionable insights they have through running their own business sets them apart from other development houses, they understand, they get it, they've gone through it!
Amrit Gill
Head of Growth - Sipp Wine
Their knowledge, experience and creativity as magento developers is outstanding. Our Magento 2 migration is in expert hands.
Richard Moore
Head of eCommerce - USN
magic42 is an excellent partner for our business. They have made numerous improvements to the way the site performs, suggesting and integrating new features and continuously improving its look and SEO rankings. They are very knowledgeable and always friendly, helpful and encouraging.
Jonathan Charles
Feel Good Matters
We have a professional approach through Method & Magic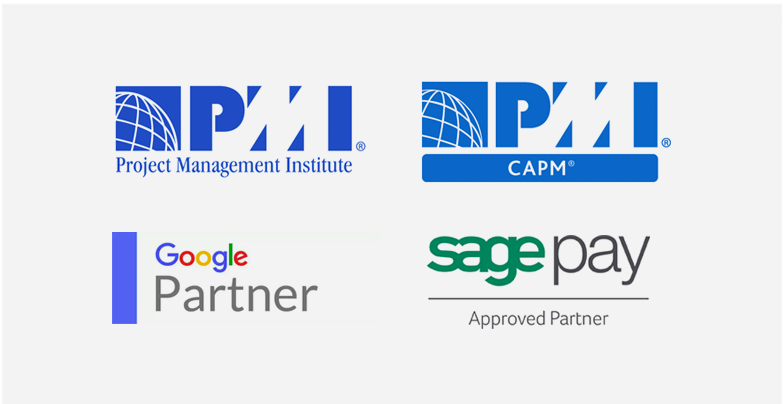 We know how difficult it can be to work with an eCommerce development partner, it's really easy to get your fingers burned, so we know only a professional approach is the right solution. We invest hugely in our team's development in Magento, Google and Project Management (PMI, CAPM) qualifications to raise the quality of our work and get your the best return on your investment. Our high profile clients love the fact our teams are UK based in the centre of Birmingham and the regular face to face contact you get with us.
We have a slick, tried and tested onboarding process for new clients
We have repeatable processed established for fast onboarding to help you switch development agencies with little disruption and hassle. We also to prefer to host your website, so you can benefit from our mature Magento software stack to ensure maximum uptime. Hardware and software need to work together in unison to ensure the best performance of your website.
We have no lock in guarantee
Our "no lock in guarantee" means that if, for whatever reason, you ever decide you want to stop working with us and work with someone else, we solemnly promise to help you transfer your code, media assets and your data to your new Magento partner and we won't charge you any money for doing this. This promise ensures we always put your interests first, we work together as a partnership and demonstrates our professional integrity and constantly keeps us on our toes!
Clients who partner with us