With the largest UK's selection of graded appliances, Bulldog Appliances worked with magic42 to relaunch their eCommerce Magento platform. The focus was to build a solution that would attract more sales though an improved user experience and continued focus on first class customer service.
Building a beautiful yet pragmatic design for the best possible user experience was key. Bulldog Appliances wanted to offer a clear unique proposition to potential customers: New and Graded Appliances. This would be a cost efficient alternative to the larger players in the industry.
Beautiful & Responsive Design
The customer journey on both desktop and mobile needed to be as simple as possible. Reviewing category structures, navigation and key user journeys helped in achieving this objective.
Bulldog Appliances wanted to utilise magic42's retail experience in order to maximise sales and strategic decisions when it came to their website. Below are a few of the stand out features that were introduced to their Magento build.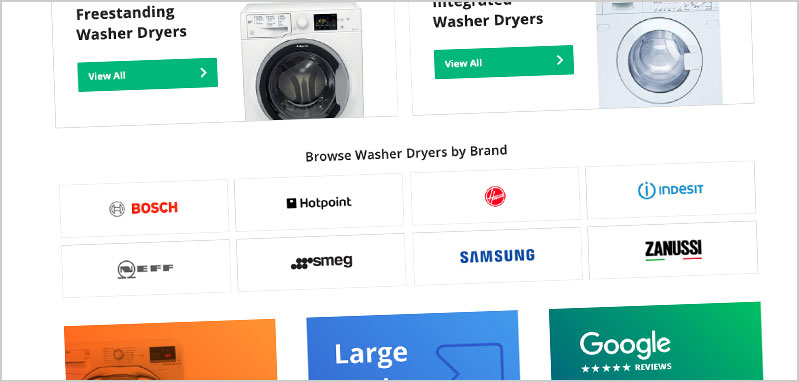 Category Landing Pages
Being able to rank well on search engines was important in order to help find new and organic sales. Drilling into long tail keyword phrases for specific graded categories helped increase click through rates and overall traffic to the website.