Conversion Rate Optimisation
We will give you 100s of ideas how to increase your eCommerce sales
We're born from an award winning retailer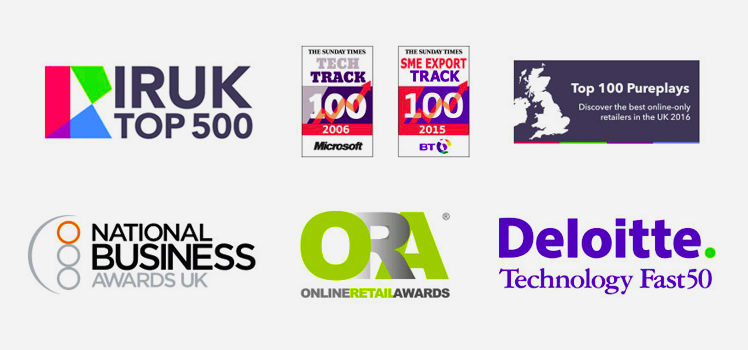 Since starting life in 2000 as part of UK-based online retailer, Mobile Fun, we have overseen huge international expansion, a multi-site Magento migration and the inception and establishment of a new global brand.
We wanted to share that experience and expertise with other ambitious businesses so, powered by retail success, we created magic42.​
We know how to increase sales online as were part of an award winning eCommerce retailer
We've worked with hugely successful clients
Smartphone and technology accessories
We know eCommerce end to end
It is estimated that over two thirds of all baskets are abandoned, which makes this a significant and important group of customers to market to. We will detail how to greatly reduce this impact by enticing them to return to complete their transaction.
Improve your user experience through innovative design. With a detailed focus on all touch points, our eCommerce knowledge will delight your customers and lead to grow conversion and return rate. 
Listening to customer feedback is an essential part of understanding how you can improve and grow your website. Capture this important information with carefully crafted survey messaging and techniques.  
We offer honest, transparent advice helping you to improve your visibility in search engines. In a world where everyone's an SEO expert, we will share proven, practical, actionable tips to get the correct pages indexed and ranking well in major search engines.
Large websites can easily overwhelm customers and even lose the sale. Power your website with the latest search solutions to optimise product, category and blog post discovery. 
Grow your organic traffic just like we have for our own retail business. With 20 years' eCommerce experience behind us, we will review your website landing pages and offer optimisations to improve conversion rate performance.
Ensure your Google Shopping listings are competitive and provide the most value for your business. We will review how your feed is utilised and how to gain the best exposure for your products without falling into the many pitfalls that increase your spend on unnecessary advertisement.
Improve your website speed and performance to help grow your business. Use our years of experience, and receive a full investigation to optimise load times, conversion rates and rankings.
Get fresh ideas from our eCommerce Review
End to end eCommerce review
Your one-day review will cover the following areas:
Store Configuration

Improving average order value

Speed & Performance

Product & Category Management

Checkout Funnel Optimisation

Mobile optimisation
SEO Opportunities using our extensive review framework and our deep understanding of eCommerce, we will highlight and prioritise the opportunities on your website.
Improve your
conversation rates...
You will receive:
A bespoke PDF document of prioritised opportunities for your website based on our extensive eCommerce experience
Itemisation of effort and impact for each opportunity
A recommendation of who could complete the task (admin or developer)
A debrief call
An introduction to our project management tool which we use in partnership with our clients
Don't just take our word for it...
magic42 have been brilliant from the very start. I would not hesitate to recommend magic42 to any business looking to improve their website in any way. All costs were very transparent and agreed in advance, and the service we receive is informative, knowledgable, professional and the development work on the site has been first class.
Neil Arman
Flying Spares
magic42 development team helped us with a solution for an issue we were having with Shopify at a difficult time. They replied to our emails really quickly and fixed the problem exactly how we needed it. We will definitely be working with them again in the future. Highly recommended.
Monica Baptista
Frumble Frabrics
magic42 are friendly and knowledgeable and have really helped provide us with a focus for what we should be working on to improve our websites and boost our sales. As we continue to work with them I am sure their input will continue to lead us to further success.
Adam Sherratt
PLUMBING WORLD
Bounce rates
Landing page performance
Lead generation
Checkout abandonment
User experience
Customer feedback capture
Speed and performance
Search solutions
Technical SEO
Google Shopping
Speak to a
Conversion Rate Optimisation​ Expert: