Established in 1907 in the historic market town of Goldaming, Surrey, Alan Paine quickly grew to be a staple in the UK country and knitwear market. Alan Paine approached magic42 for a multi-site migration from Magento 2 Open Source to Shopify Plus.
Luxury Knitwear & Country Clothing
Alan Paine's previous website, built with Magento 2, had proven to be very successful, however very quickly their catalogue became cluttered with discontinued products and old season lines. Working alongside Alan Paine, magic42 planned a Shopify Plus migration strategy that would help refine their product groups and provide clarity to product availability onsite. Using competitor analysis and strategic tools, opportunities were identified to see how the Alan Paine site could be enhanced further.
Following Alan Paine's UK success, they soon expanded to other countries. With new stores, comes the requirement for new websites. Multiple sites were created using Shopify Plus, allowing Alan Paine to manage their stores and data all on one platform. A complex process, magic42 worked with Alan Paine to ensure all their stock and order integrations from Prima to Shopify Plus were imported and functional across multiple stores using recommended systems and apps.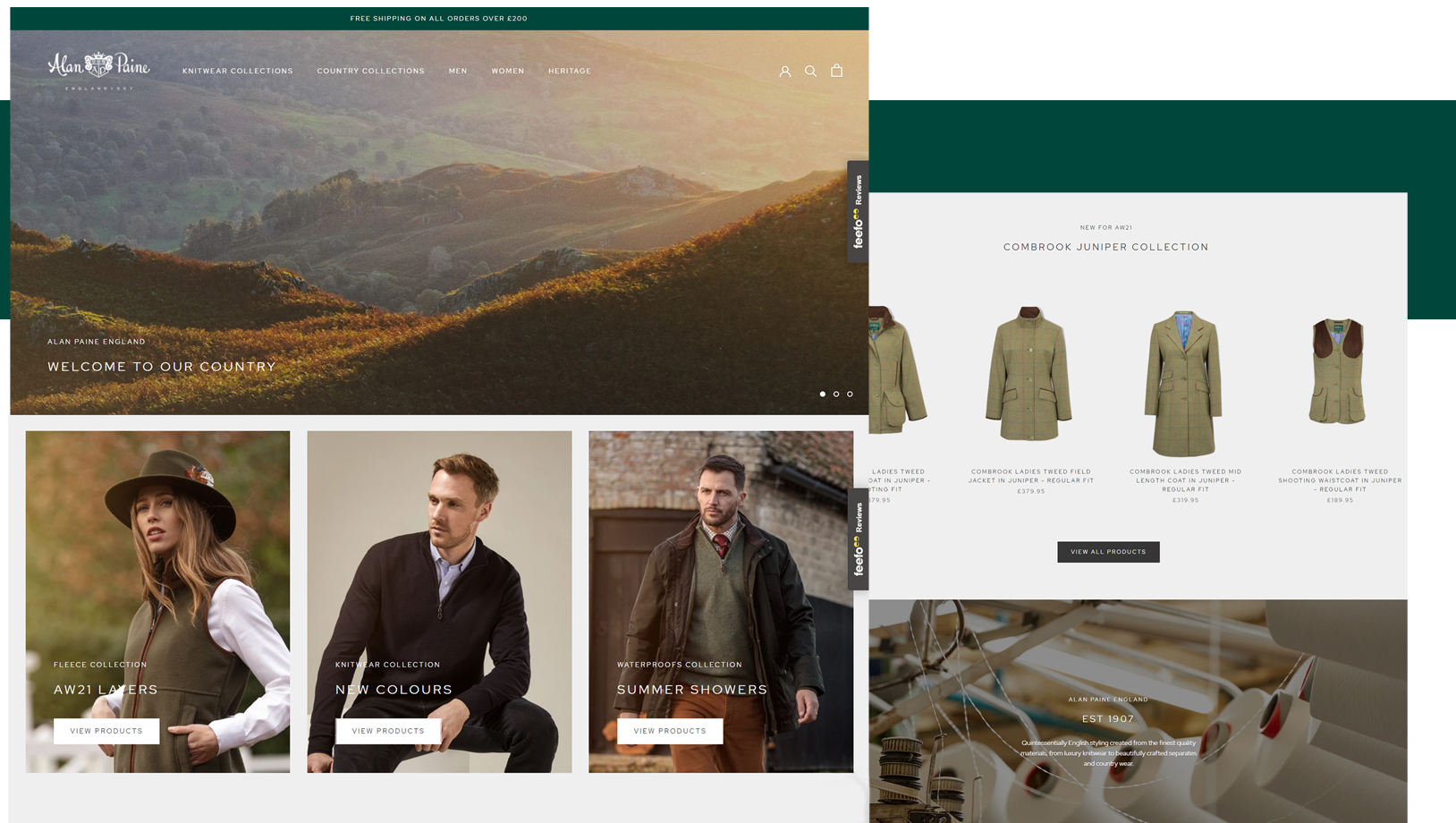 A Classic, Authentic Look
As mobile traffic continues to grow globally, it was vital for each of Alan Paine's pages to be optimised for any device. After a full site review, magic42 worked with Alan Paine to enhance and alter specific features and provide a great user experience on both mobile and tablet. For example, the positioning and structure of the variant switchers on mobile, or the best-selling category structure and positioning on tablet, were just a few of the considerations.
Following an in-depth Envision Workshop, there were a number of areas the site could be improved from a functionality standpoint. These features were recommended and built with customer experience, user journey and conversion rates in mind.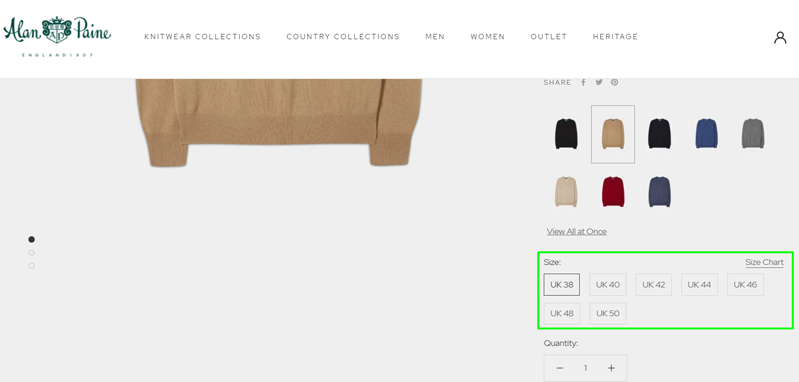 Intelligent Size Guide
Depending on the product, a user will be able to view the specific size guide designed for that exact product. Previously a full-page size chart was linked. This keeps the user on the product page and is easily maintained for Alan Paine with tag-based functionality.
Variant Switcher
Shopify has a built-in variant functionality, however lacks the function to have individual pages for the variants. Here, magic42 custom-built tag-based variant functionality. This allows users to access all different colours of the same product, whilst the team at Alan Paine can easily maintain this using tags (which also allows for bulk-updating).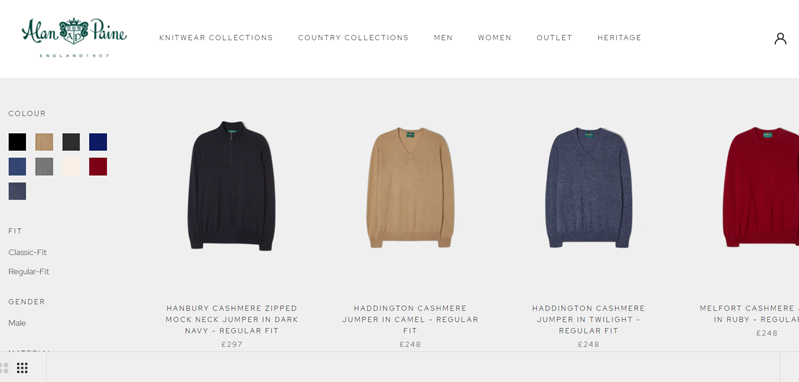 Category Landing pages
With so many subcategories available, having helpful and search-friendly top-level category landing pages is crucial to increase conversions. Each category was customised to include specifically-requested filters.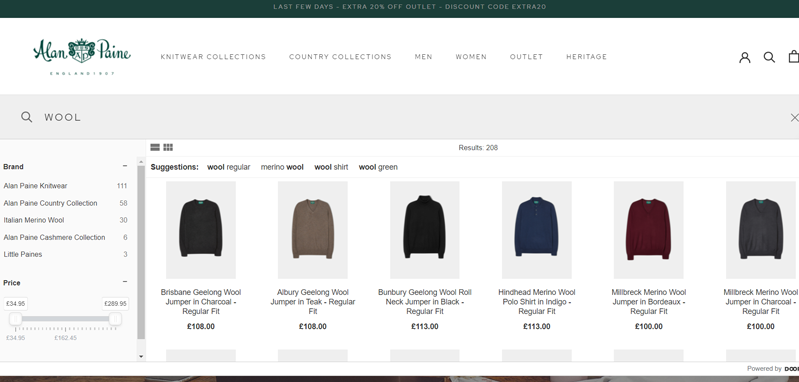 Advanced Search Engine
After reviewing Alan Paine's current queries around their onsite search, magic42 hand-picked a solution perfect for their requirements. Using an integrated app, magic42 set up and configured an advanced search system solution for Alan Paine to enhance the user journey and increase conversions via ease of use.