The Aimont brand was founded in Italy and has been expanding ever since. It now consists of over 150 premium safety styles of shoes which are used for a wide variety of different applications across many industries.
Premium Technologies & Safety
Aimont was looking at ways to expand it's online presence as an eCommerce store. With hundreds of products to showcase it was important to convey the quality and features that make the brand and products so unique. Showcasing the safety information meant that the customers would be confident that the products would meet the health and safety standards.
Beautiful & Responsive Design
The mobile experience allowed for Aimont customers to browse and engage with products on the go. This meant that keeping the site light and fast was a priority to make sure the experience was not delayed or compromised and ultimately to help them find the products they were looking for​.
There were a range of features that were built for Aimont to give maximum flexibility for their requirements.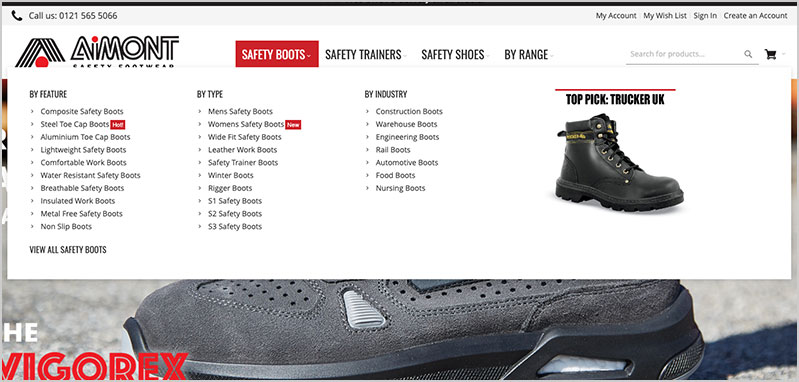 Site Megamenu Navigation
Navigation is key for any website, but especially in eCommerce. When there are many categories and user journeys, it's important to display this information in a clear way. Being able to use the width of the website to show links and images is key to improve the user experience.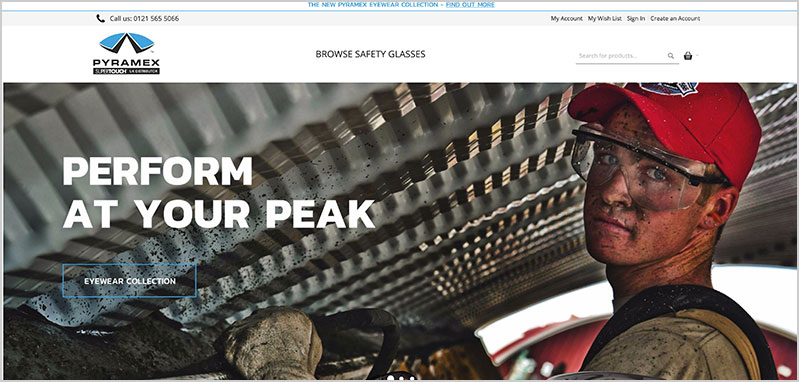 Multi-site installation with Pyramex
One of the huge benefits of Magento is the ability to have multiple websites on a single installation. In this case, Pyramex and Aimont are on a multi site installation which allows store owners to manage products on a single platform.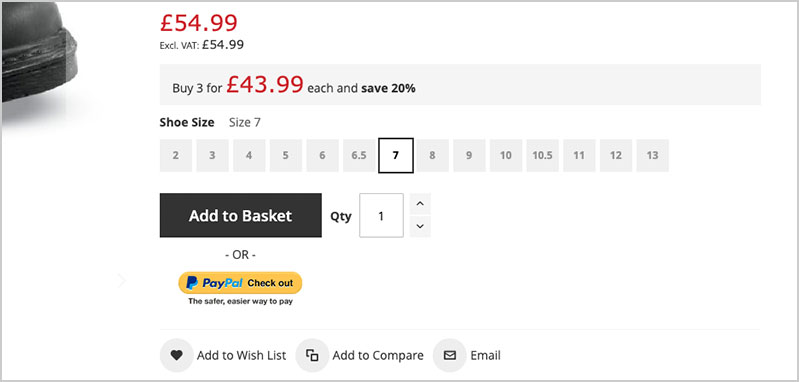 Product page swatches
The ability for a user to quickly see and interact with product options is vital for stores that have configurable products, in this case with shoe sizes in Magento 2. The swatches immediately display the options to the user. This also appears in the filters on the category page which helps narrow down the product to purchase.