Oak Furniture King partnered with magic42 to grow their eCommerce sales on their existing Magento 1 setup and then to move to Magento 2 to take advantage of all that the market leading eCommerce platform
With the migration to Magento 2 set in stone, it was an opportunity to review the branding, colours and logo identity to better reflect the business' proposition. Ensuring an approachable, but elegant style was important to set the tone and the experience of the website.
Solid Oak & Rattan Furniture
With a wealth of experience in the solid oak furniture industry, the innovative vision of Oak Furniture King is to create a premium furniture items but at affordable prices. This needed to be reflected in the design and build of the website, ensuring every detail on both desktop and mobile was accounted for.
With high expectations from mobile users, presenting an accessible and fast browsing experience was vital to engage users from the moment they first loaded up the website. Ultimately, the aim was to build upon many of Magento's features to provide the an easy and efficient shopping experience.
New and bespoke features continue to be added to the website, but here are a few highlights of the work so far.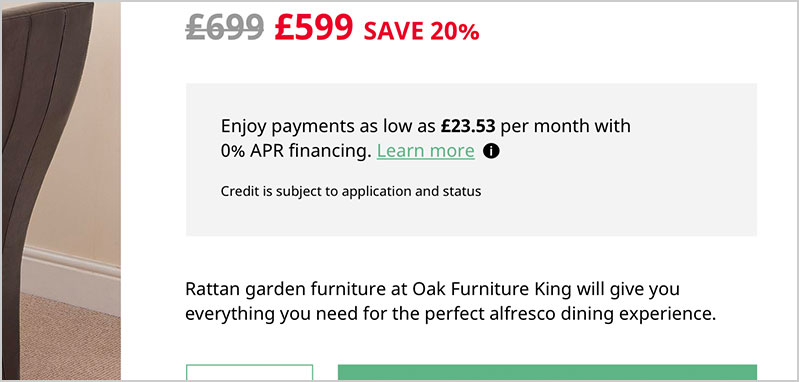 Financing options
The ability for customers to view the financing options directly on the product page to allow them to spread the cost out over time rather than in one lump sum.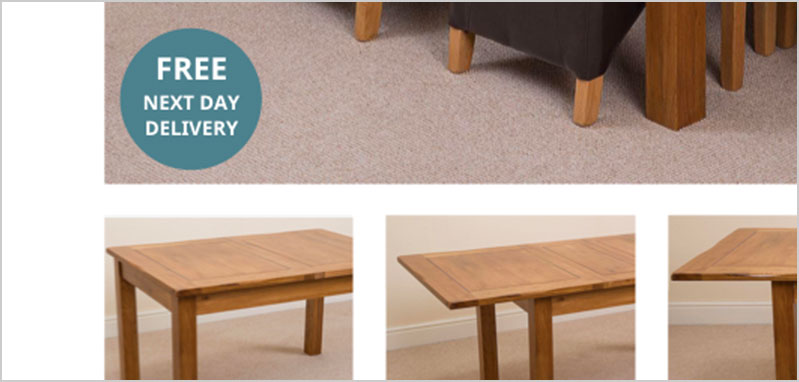 Labels solution
Selling points such as 'Free Next Day Delivery' or 'Staff Pick' are important to emphasise to incentivise the purchase. Using intelligent labels specific products could be easily targeted with text and graphics.