The eCommerce
development experts
Bringing innovation to grow your online sales
Powered by Retail Success
magic42 grew out of Mobile Fun, a leading Birmingham based online retailer founded in 2000, barely a year after the term eCommerce was coined. It's no exaggeration to say we've been in eCommerce from the beginning.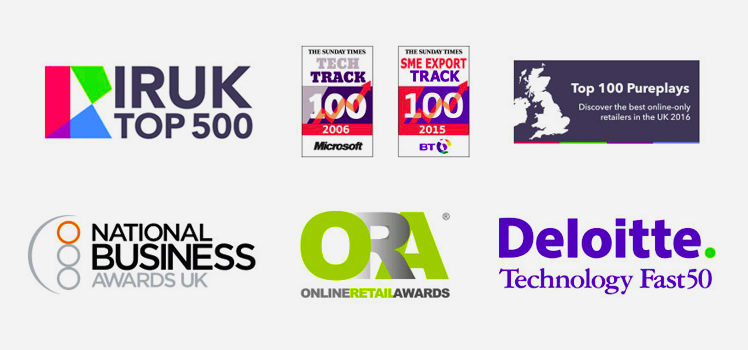 Since starting life in 2000 as part of UK-based online retailer, Mobile Fun, we have overseen huge international expansion, a multi-site platform development and the inception and establishment of a new global brand.
We wanted to share that experience and expertise with other ambitious businesses so, powered by retail success, we created magic42.​
We have a huge passion for creating intelligent eCommerce solutions
We want to share with you the innovation that brought us our retail success
We have the experience to help you innovate and grow
In plain English, we'll share our insights to help you make better informed investment decisions and drive up ROI. Whether your ambitions lie in B2C, B2B, in the UK or globally, we can design a solution for you.
Don't just take our word for it...
magic42 is an excellent partner for our business. They have made numerous improvements to the way the site performs, suggesting and integrating new features and continuously improving its look and SEO rankings. They are very knowledgeable and always friendly, helpful and encouraging.
Jonathan Charles
Feel Good Matters
Their knowledge, experience and creativity as Magento developers is outstanding. Our Magento 2 migration is in expert hands.
Richard Moore
Head of eCommerce - USN
Tech in Birmingham is thriving, with Magic42 leading the pack with their unique experience, knowledge and capability. The actionable insights they have through running their own business sets them apart from other development houses, they understand, they get it, they've gone through it!
Amrit Gill
Head of Growth - Sipp Wine
We love Shopify & Magento


We work exclusively with Shopify and Magento to grow our client's sales. Our real world expertise and qualified team will help you get the best out of your chosen platform.
We build engaging
shopping experiences
We give honest, open advice on the best platform to suit your business and budgets.
Pick your platform situation:
We are Shopify partners, building and optimising Shopify and Shopify Plus stores for our clients. If you're just getting started in eCommerce or already running world beating sites, we've a solution for you.
Whether Open Source or Magento Commerce, for B2C or B2B we've the experience and capability to developer your Magento projects. We'll guide your migration to Magento or support your BAU operations through our mature development solutions.  
Unsure which platform to choose? Speak to us today to get an idea of the key strengths, costs and differences of the available eCommerce platforms.
We are Google partners and veterans of online retail
magic42's team understand how SEO, PPC and outbound email are shaped into a complete marketing solution enticing traffic, maximising leads and capitalising on buying intent.